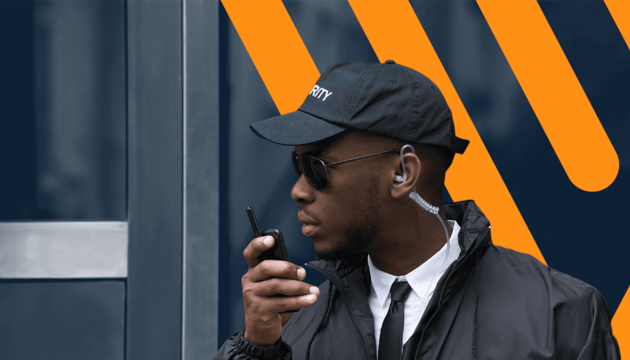 Basic Security Guard Training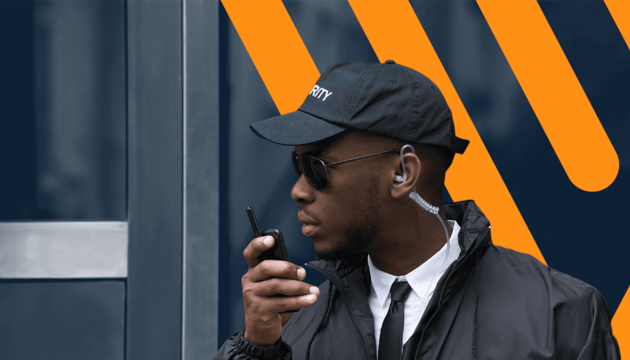 Description
Get a Security License and Get to Work
Train with Canada's Top Online Security Training
Register and Start your Training Instantly!
To become a licensed security guard, students must take government-approved training. We know that the best security guards master the basics and build from a solid foundation. While other courses might rush to get you to your first job unprepared, we know that a confident, competent security guard keeps themselves and others safe. Poorly trained guards risk themselves, and others on the job. With our training, you'll master the basics, but also learn advanced patrol techniques, how to handle difficult people and situations, and crisis management. You'll get able to find work quickly and easily with our training.
Why Train with Guardtraining.ca?
→ Basic and Advanced Training
→ Instant Course Access
→ Register Quickly
→ Train from Home
→ Large Job Market
→ Mobile Friendly
→ Government Approved
→ Exam Booking Help
Where Can you Work as a Security Guard?
Airport Security
Mall Security
Personal and Executive Protection
Night Club or Bar "bouncer"
Loss Prevention Security
Concierge
Special Event Security
Mobile Patrol
Security Guard Companies
Become a Security Guard in 3 Steps
Step 1 - Take Security Guard Training
Step 2 - Pass the Licensing Exam - We will help you book and prep for the exam.
Step 3 - Apply for your License - We can provide all the information you need.
Get Training in:
Role of a Security Guard
The Law and Your Rights and Responsibilities
Crowd Control
Powers of Arrest
Dealing with Angry and/or Disturbed People
Patrol Techniques
Use of Force
First Aid and much more. See below for more information.
Online Training means you can begin your training as soon as you register. You can learn at your own speed and finish whenever you want. The course is available for you to access day or night, 7 days a week. When you are ready, apply to write the licensing exam in your province.
Our Basic Security Guard Training is Approved in:
Alberta (ABST)
Manitoba (MBCTP)
Saskatchewan (SBST)
We have been training security guards since 2007 and our modern platform, engaging content, and interactive course will teach you everything you need to know to prepare for and pass the course and the exam. Additionally, we can provide a supplemental study guide for you - AT NO ADDITIONAL COST to help you understand what you need to know.
Learn Why Thousands Have Trained With Us
↖ CLICK BUY NOW ON THE LEFT-HAND SIDE TO GET STARTED.
Our Security Guard Training program combines video elements, quizzes, and interactive elements to keep you exciting and engaged with the course. While the course material takes 40 hours, because the course is 100% ONLINE you learn at your own pace. When you are ready to write the exam, we will help you book it. Don't feel required to attend a classroom, learn from home on any device you own. At the end of each section, there will be a short quiz to ensure you retain the information.
Exam price not included with the basic course. The exam is included in the → fast track bundle.
Course Outline
Course Topics
1. INTRODUCTION TO THE SECURITY INDUSTRY
Learn about the history of security, as well as your role and responsibilities as a security guard.
2. SAFETY AWARENESS AND FIRST AID
Being able to assess risks or help those in need is a vital skill for a licensed security guard.
3. CONDUCT OF SECURITY
The fundamentals of becoming a security guard. This section covers how you would work with your department to help those in need, how to manage difficult situations and people, how to observe body language, and much more.
4. THE LEGAL SYSTEM
As a security guard, you'll need to understand how the legal system works not only for your role, but for others around you.
5. ACCESS CONTROLS AND ALARM SYSTEMS
If you are working as a security guard, it's vital you understand how to keep people and property safe. This includes managing and responding to alarm systems and controlling access in a specific area.
6. PATROL TACTICS AND TECHNIQUES
In this chapter, you'll learn the best patrol tactics and hone your observational skills.
7. CRISIS RESPONSE
What if the worst happens? Security guards must remain calm and ensure that situations are managed logically and efficiently. The best way to respond to a crisis situation is to ensure you understand your role in emergency situations and have a solid action plan.
8. TRAFFIC CONTROL
Many security officers work in areas with parking lots or handle traffic issues. Ensure that you keep pedestrians and motorists safe by knowing the best way to manage traffic situations.
9. LABOR DISPUTES
You may need to manage strikes and labor disputes. Your role will be to keep employees and property safe during this stressful time.
10. INTERACTING WITH THE PUBLIC
Public relations and customer service is a vital aspect of your job as a security guard. Many people will use you as an information resource.
11. NOTE TAKING AND REPORT WRITING
While working as a guard, you'll need to write reports and make notes about the situations and people you see. Being clear and understandable is an essential skill.
12. FINAL EXAM
This exam prepares you for the provincial exam. There is no limit on the time you can take to complete it, and you can go back and study it again before your licensing exam.